✅ SAVE 50% - LIMITED TIME SALE
✅ 100% Money Back Guaranteed
✅ FREE Shipping Worldwide On All Orders
Benefits:

✔️ Cheaper, more budget friendly than AirPods
✔️ Sturdy, snug fit -- great for physical activities.
✔️ Water-resistant, great against rain and sweat
✔️ Dock doubles up as a power bank, where ever you take the docking station, you'll have a portable battery as well!
✔️ Multifunctional button, answer calls, switch tunes, all with just a press of a button
✔️ Lightweight -- weighs 4g so you won't even feel a thing in your ear!
✔️ Wireless -- obviously. Tangle-free, dangle-free. Wear it where ever you go without a wire getting in your way, literally.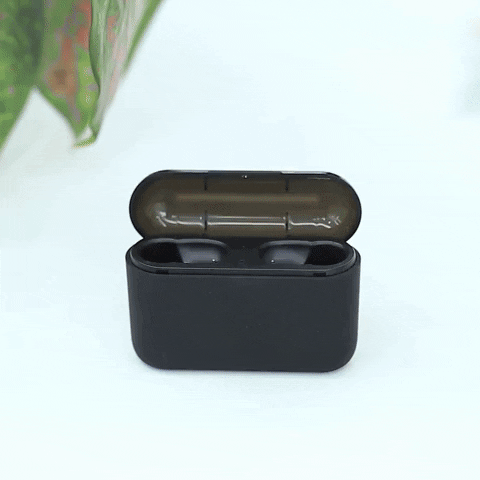 Info:
✔️ Roughly 3 hours to fully charge the dock, 1 hour for the earphones on empty battery
✔️ 10 meter / 33 feet range listening range from earphones to device
✔️ Blue lights within the dock indicates that the earphones are fully charged, and ready to go
✔️ Multifunctional button to answer/hang up/reject calls. Also used to play/pause your media.
✔️ One quick tap to answer/hang up calls. Two taps to reject an incoming call.
✔️ While outside a call, one tap will play or pause your media. Two taps will go forward a track, and three taps will go to the previous track.
The answer to the old, wired, tangled up earphones. The earphones that are always restricting you from moving too far from where it's connected to. The ones that are such a burden to carry around since they tend to dangle around and get hooked onto things. The ones that just feel like they're pulling your ears when the wires are getting a bit too extended.
Oh, and let's not forget: It's a more budget friendly option than what we all know as the AirPods.
 Estimated Shipping Time: 2 - 4 weeks
 Satisfaction or 45-day Full Money Back Guaranteed